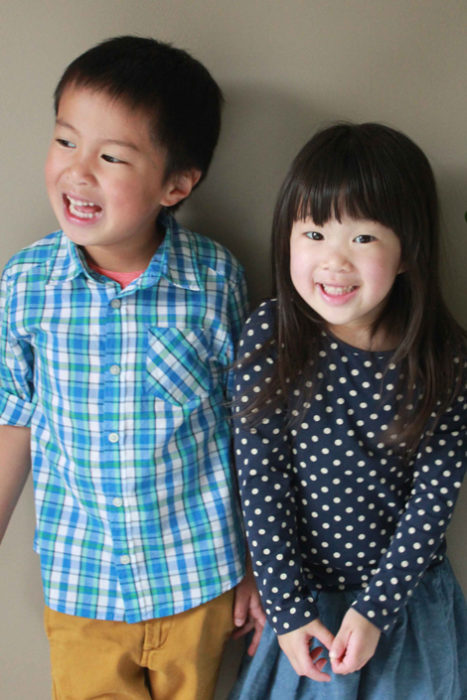 I decided to start taking pictures of Ethan and Maya that really represent that specific year. This year, if I could have a picture of one of them not eating their pasta, while the other one grabs it and graffitis the tomato sauce on the wall in the dining room, that would be it. That would be their picture of 2013. And you know who's who.
I didn't get that chance because most of the time I was too busy jabbing my thighs with a knife.
Instead I was able to catch some shots of the well groomed of them on the day we had their birthday party at home. I think these pictures represent the harmony that my children have started to develop this year. Meaning: Most of the time I have to cover my head and shield my groin for the fact that they've become an evil team.