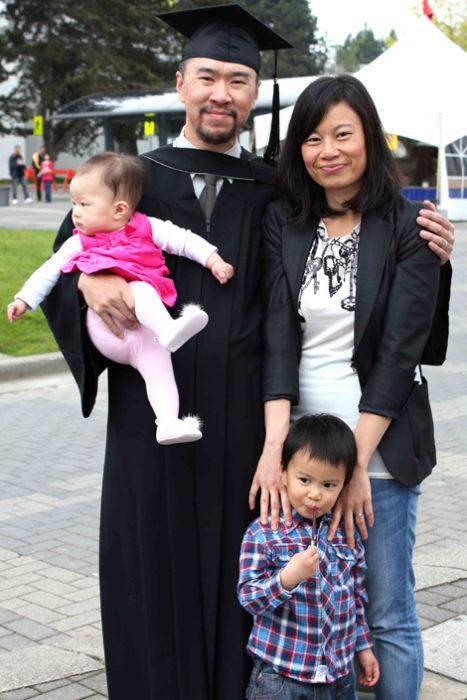 About three years ago, Matt decided to go for an MBA. He is always a good student, in the sense that he's that type of person in your class that you would hate because he never takes too much effort to study, yet he always has great grades. A complete opposite of me. I would hate him. I would come up to him and say, "Get lost."
We had talked about if that's the right time. We both understood that as much as how rewarding it sounds, studying an MBA is also a rigorous process which would drain out the energy of a plain single guy, let alone a man who has a full time job, two tirelessly demanding children and a whinny bitchy wife.
The thought about pursuing this adventure had been in Matt's head for quite some time. He chose not to do it when he's all single with no baggage of family, but until he's a married man with kids who require to be cared 24/7. The only explanation is that he loves to challenge me and be challenged. And you know what, he made it! It's hard to keep count of how many weekends he spent in classes, how many late nights he worked on his assignments, how many circumstances in the house he got distracted with when he had a deadline or an examination, how many fights he endured over my thoughtless grumpiness, how many days he went through with frustration and stress.
A huge testament for him over the past few years, all because he didn't give up the role of being a father and my husband. He's kept the family on track. We all take pride in his success.
P.S. This is by far our first family photo I've ever published. And my kids are not even focusing! It is incredibly hard when one of your kids loves that Pocky THIS much, and the other one simply loves to look over whatever she's looking at but the damn camera.