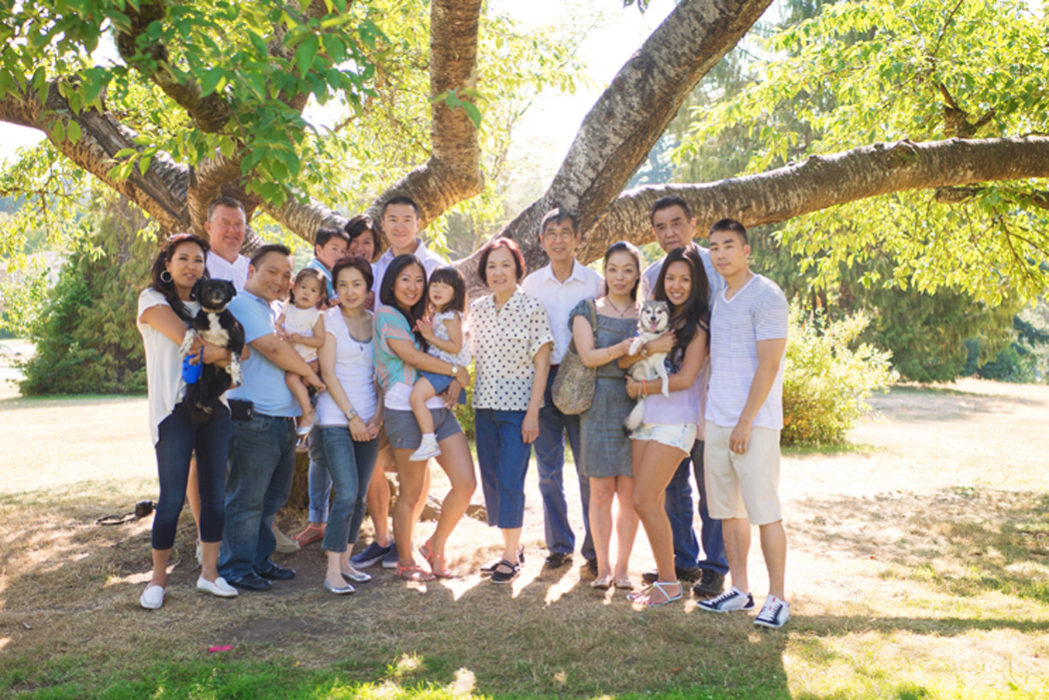 I won't lie. This summer is exhausting. First, all the family events – wedding, family vacation, house visits. Second, friends flying over to visit, lunches, dinners, drinks, parties. Third, my new engagement as a home-based baker. I am lucky that my first wedding season has been pretty productive. And I basically spent most of the time in the kitchen for the past months. I am not complaining. I love my family and friends. I love my new job. I just wanted to say our lives have already been busy without any of these. And now I am worn out.
One of the key activities that we were committed to accomplish is to have our family portraits taken. Not only four of us. But all the 600 family members from Matt's side. Last time we had it done, it was on our wedding. Seven years have gone by, some of us popped out babies, and what a change we have now as a family. The more our family grows, the more complete it is.
I think one of the many gifts of having kids is discovering a new identity to every member of the family. We welcome their birth, we also welcome a completely new character in the family's life. Kids' existence opens up to a place I wasn't aware of until I watch them connect and interact. And it resolves all the fights that I have had with each of them. They are all gone, and replaced by the admiration kids have for them and the affection they share toward the ones I love so much.
Big thanks to Robin for helping us achieve this goal.