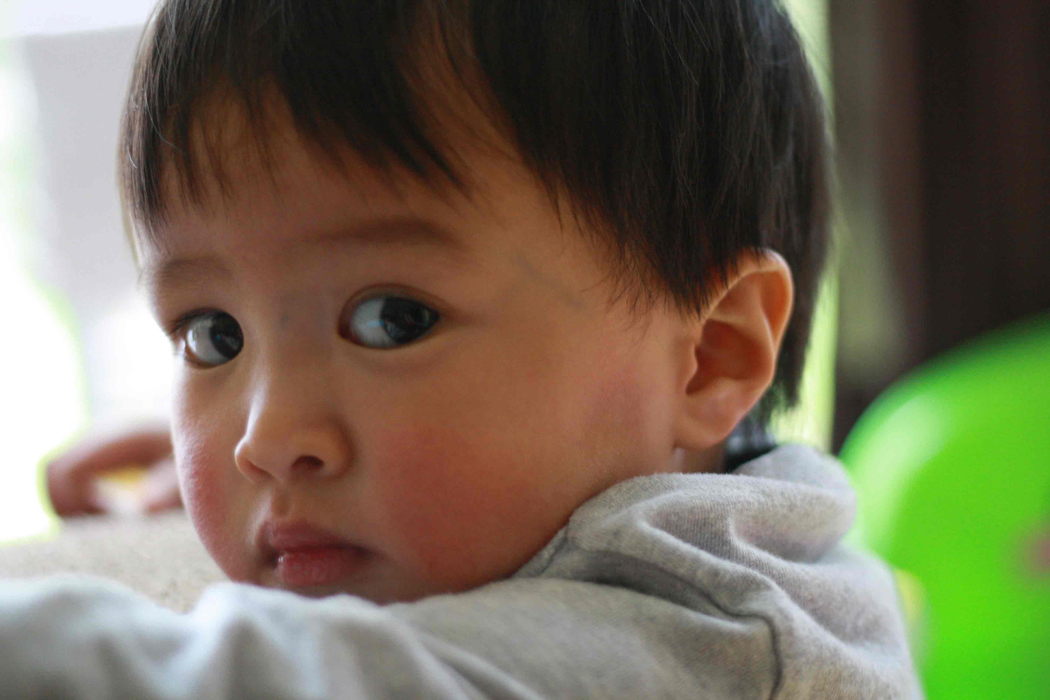 We have been having hard time convincing Ethan that his food is not going to burn his stomach. It's been three days, each time I brought food to his mouth, he will whip his head around or block it with his sealed lips sealed I am going to force a pair of scissors in to cut his tongue off.
His father believes it's because he is teething. AGAIN! Like he has 900 teeth to be grown for the rest of his life that the sole purpose of having teeth does not apply to him. By the time his 900 teeth are done growing, he will die.
On the rare occasion that he does eat his father and I become very still and silent, afraid that if we ever breathe, the direction of air in the room might be altered, and it will completely change his mind and turn away the fork from his mouth. However, we cannot control everything. And he always changes mind. The situation has become so maddening that sometimes I just let it go and leave food there in front of him before I bang my head into the brick wall. And all he wants want to do with the food is to create art on his face, hair and the hardwood floor – a hippie protesting with body art on a hunger strike.
Usually both his father and I will run out of words to describe our pain. We simply read each other's mind – if I decide to throw him out with a plate hanging him saying "Super Cute Baby FREE", his father will stop doing anything and go warm the car.